CONNEXUS RESPONSE TO THE COVID-19 OUTBREAK

  >Read More
UPDATE: April 1, 2021
Due to the most recent announcement by BC Public Health Connexus is now taking the following precautions while we continue to remain open to the public and provide services: Masks are now mandatory for everyone 9 years of age and older who enter our facilities and accesses programs and services,
with the exception of those medically unable to wear a mask. Children between the age of 3 to 8 years are requested to wear a mask. Children aged 2 and under are not recommended to wear a mask. For those who decline to wear a mask alternate service delivery options will be discussed with you.
Masks will be provided at the front entry for your convenience. Thank you for your continued support as we work through these challenging and changing times together.
For over forty years, we've been a bridge to hope and potential in our communities. We provide dozens of innovative programs and services to help people at every stage of life. And, we're always evolving to meet community needs. We play a vital role in helping people thrive, right here in their own community. How can we help you today?
Click on the image to view or download our Annual Report for 2020
Child, Youth &
Family Services
Feature Program
Navigating the middle years with self-control.
SNAP® stands for Stop Now And Plan. SNAP is a proven program that teaches children with behavioural problems, and their parents, how to make better choices 'in the moment'. Connexus has trained staff to deliver the SNAP program and we're currently looking for boys between 6 and 11 to take part in a 13-week Fort St. James program. Interested? Call 250-996-7645 or drop by our office at 349 Stuart Drive.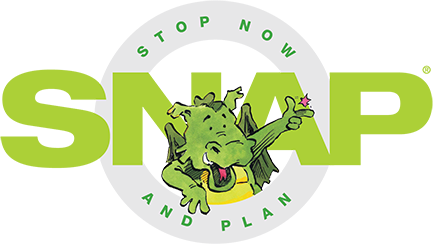 Accreditation
Connexus is fully accredited through the Commission on Accreditation of Rehabilitation Facilities (CARF). This accreditation ensures we are meeting internationally developed standards in the provision of quality services and is achieved through an independent, external review to identify strengths and areas for improvement based on objective program expectations and guidelines.
We provide services to a 150 km2 area with offices in three communities:
Vanderhoof
157 W Victoria St.,
Vanderhoof, BC V0J 3A0
Phone: 250-567-9205
Monday to Friday 8:30-12:00 and 1:00-4:30
Fort St. James
349 Stuart Dr West
Fort St James, BC V0J 1P0
Phone: 250-996-7645
Monday to Friday 8:30-12:00 and 1:00-4:30
Fraser Lake
298 McMillan Ave.
Fraser Lake, BC V0J 1S0
Phone: 250-567-9205
Monday to Friday 8:30-12:00 and 1:00-4:30
Thank you to our valued supporters: BC Housing | United Way of Northern BC | District of Vanderhoof | District of Fraser Lake | District of Fort St. James